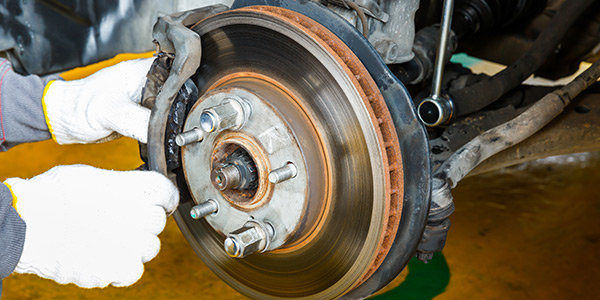 Pressing down on unreliable brakes can be a terrifying and dangerous experience. Don't let this accident waiting to happen become a reality. Instead, if you're in Fremont, Brightside, Newark, Sundale, or Union City, CA, bring in your vehicle to The Shop Quality Automotive Service.
We have the expertise and skills to restore your brakes back to optimal performance. As soon as you notice your brakes aren't performing the way they used to, bring it into our shop for us to look at. The Shop Quality Automotive Service will repair your brakes and ensure that your vehicle is safe to drive.
Brakes are a crucial safety feature that are vital to preventing collisions, accidents, and other mishaps. When you don't have brakes, you can rely on, it can cause a plethora of problems. Prevent this from ever becoming an issue by making sure your brakes are running properly. Our qualified staff will inspect, diagnose and address any brake issues you may be having.
Along with brake repair, the team at The Shop Quality Automotive Service offers brake replacement services. Over time your brakes can become so worn out that a simple repair might not be enough. Let us replace your brakes with new and improved ones so you can get back on the road as soon as possible. Instead of attempting to replace your brakes on your own, bring it to the experts at The Shop Quality Automotive Service to get the job done.
We've built a reputation on quality customer service, and it shows in our work. We offer the best rates on brake services for an economical price. When you come to The Shop Quality Automotive Service, you won't have to worry about unaffordable rates.
Next time you're hunting for a one-of-a-kind company to take care of you, contact us. When you trust us for your brake repair and replacement services you know you'll be taken care of. With years of experience under our belt, we look forward to exceeding your expectations on all your auto repair, tune-up, and auto maintenance needs.