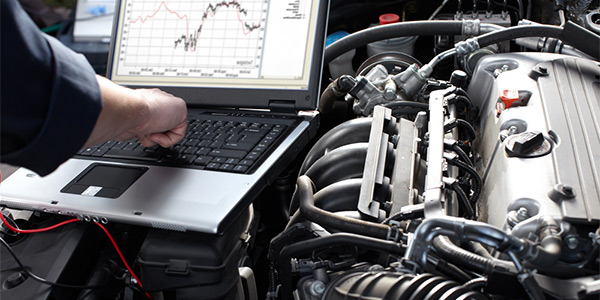 Your Source for Complete Auto Repair Services
At The Shop Quality Automotive Service, we're more than just another mechanic—we're a complete and encompassing source for virtually any auto repairs, maintenance or services you might need. When you bring your vehicle to us, you can be sure that our trained staff of ASE-certified techs will quickly assess and address any issues, and resolve them properly to get you back on the road safely.
From simple oil, lube and filter changes to complete transmission repair in Fremont, CA, there's no job that's too big or small for us to take on. Take a look at some of the core services we're seasoned in dealing with each and every day:
Oil, lube and filter
Computer module programming
Electrical system
Exhaust system
Radiator
Tire inspection
Engine service and repair
Smog and emissions testing
A/C and heating
Suspension
Bodywork
From chronic auto troubles that you're finally taking care of, to unforeseen issues that leave your vehicle unsafe or un-drivable, you're in good hands when you bring your auto into The Shop Quality Automotive Service. We're even here to provide you with exhaust system checks and emissions testing for drivers in Fremont, Brightside, Newark, Sundale, and Union City, CA to make sure your vehicle is in accordance with local emissions standards!
Only the best brand names
When you choose The Shop Quality Automotive Service, you're getting more than just great workmanship—you're also getting the quality guarantee that comes with top name brand auto parts. Some of the brands we trust include:





We're also an AC Delco repair center, ready, willing and able to handle any and all issues you might be having with a quality AC Delco solution!
For more information about any of the services we offer or to schedule an appointment today, please contact us by calling 510-797-4050.